Reminder: September 17th is now a two hour early release for all students. Staff will be looking at data to guide planning for learning.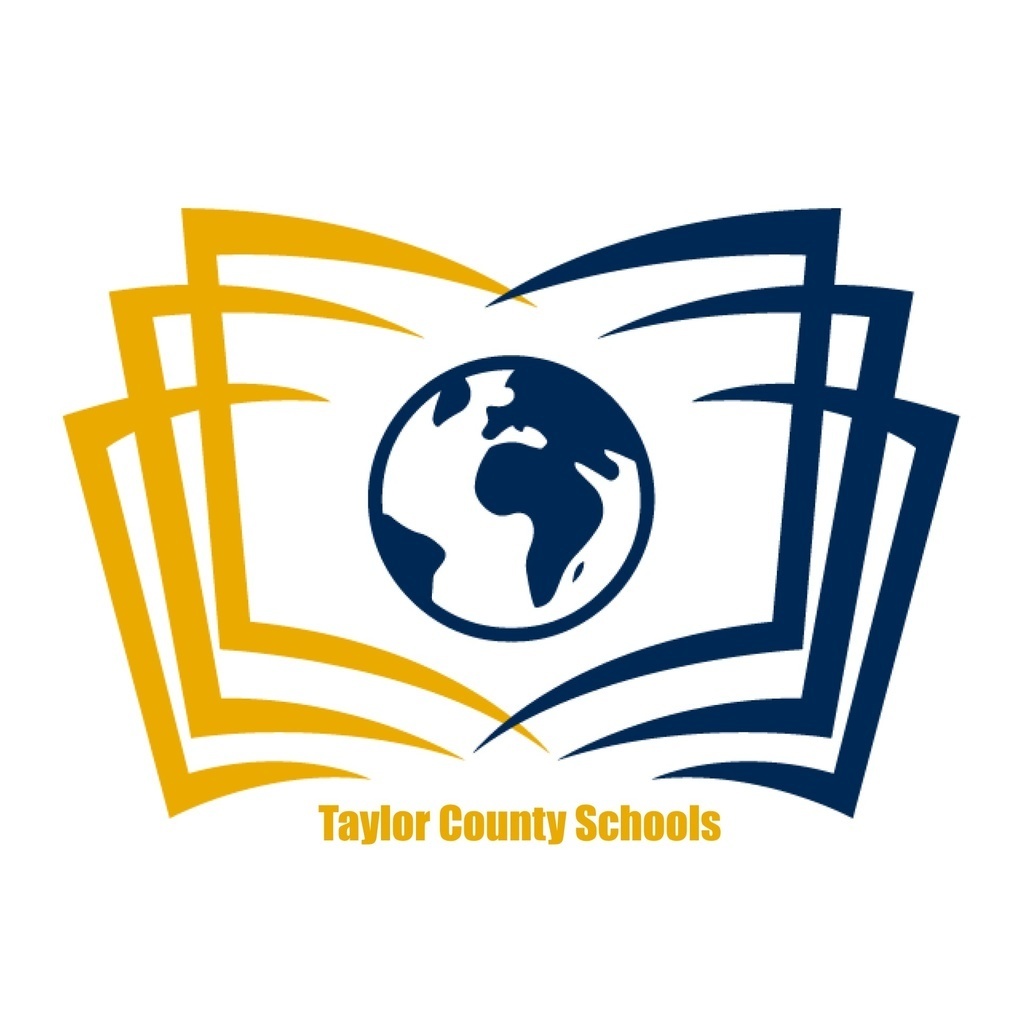 Charts now posted for contact tracing and quarantine guidelines as shared from the WVDE.
Reminder: West Taylor will host Parent Information Night for first/second grades this evening starting @ 6:00 PM. Join us to learn about West Taylor and meet your child's teacher.

Changes to contact tracing and quarantines are posted in the latest news article. Please read as they will begin tomorrow September 7, 2021.
West Taylor will be hosting three Parent Information Nights. These evenings will allow you to hear about West Taylor's policies and procedures that are currently in place at the school. You will also have ample time to go to your child's classroom, meet the teacher, and hear about the routines, procedures, academics, and expectations. We are encouraging you to participate because these meetings are full of information and will answer many of your questions! Dates: (all times are 6:00 - 8:00 PM) September 7th: Grades 1 & 2 September 14th: Grades 3 & 4 September 16: Grades PreK & Kindergarten

Welcome Back! Monday, August 30th is our first day back and we welcome all staff, students and visitors as we begin "Our Best Year!" Please read the important news article posted about beginning the year with masks due to Taylor County being red on the WVDHHR map.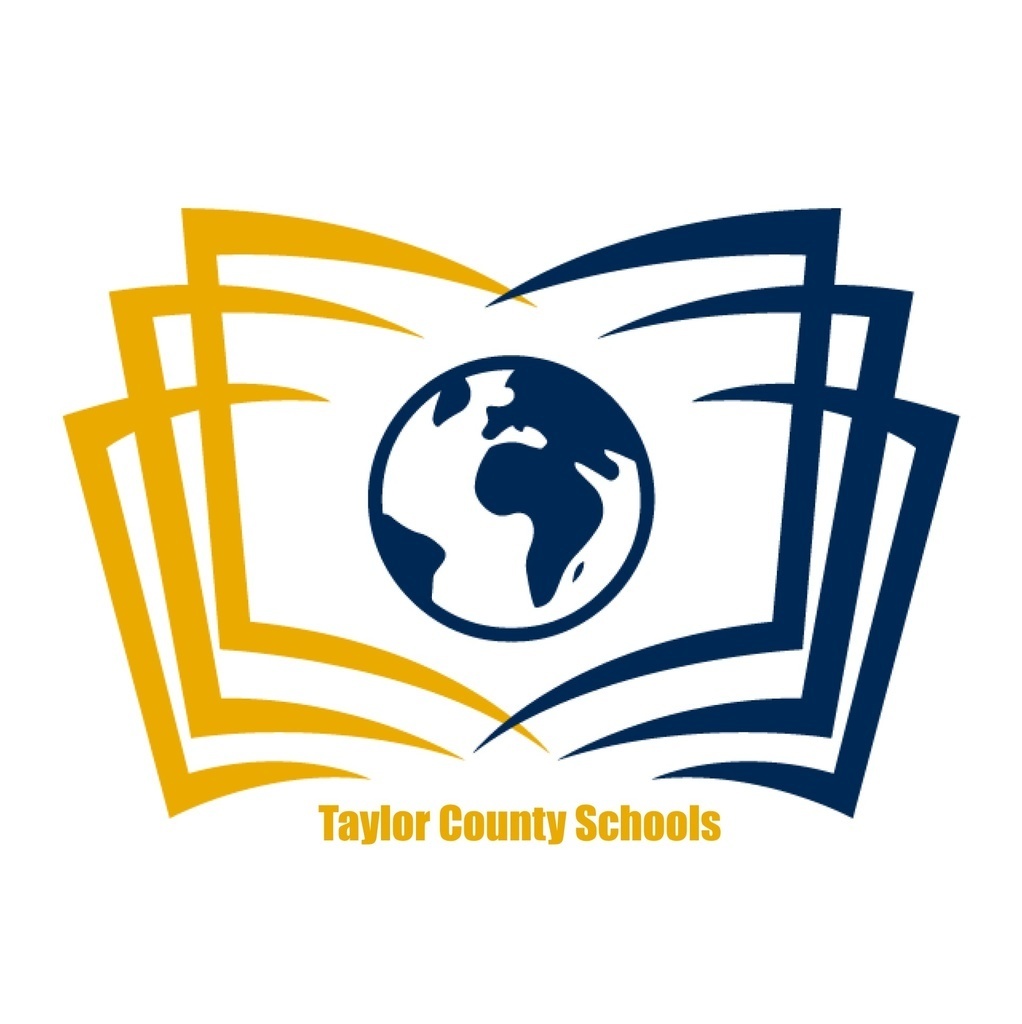 Lifetouch School Picture Day is Tuesday, September 7th.

First day of school for grades 1st, 2nd, 3rd, & 4th will be Monday, August 30th. Students should be in the school by 7:50 AM. Bus dismissal starts at 2:50 PM and PPU dismissal after last bus leaves. This will be approximately 2:55 P.M.
We have plenty of back packs and school supplies in our main hallway. If you need to do some back to school shopping, stop by West Taylor Elementary.

UPDATED Bus Schedules are now available. You can find them located on the TCS App under Documents and Transportation or from the TCS Website.
https://5il.co/xxwv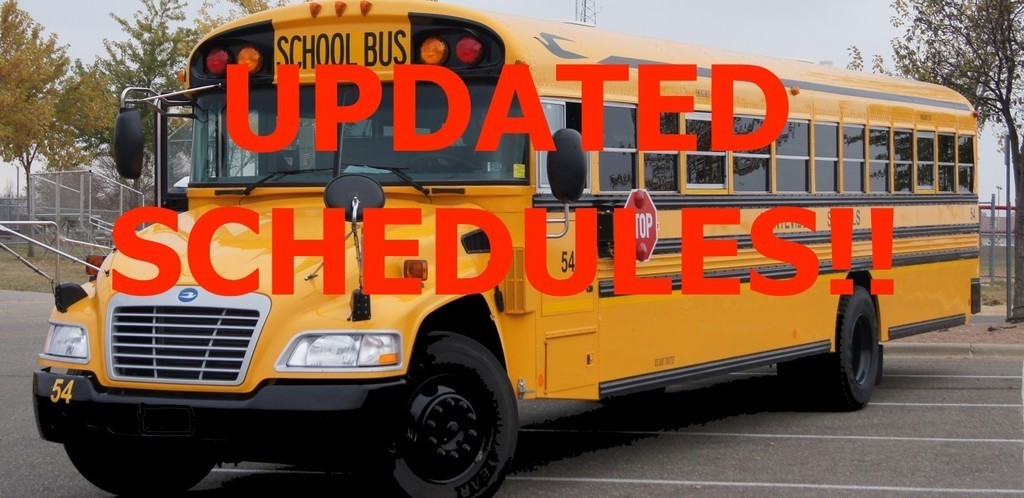 For those families who find themselves needing some school supplies or backpacks, we have had many donated to West Taylor. They are set up in the main hallway for you.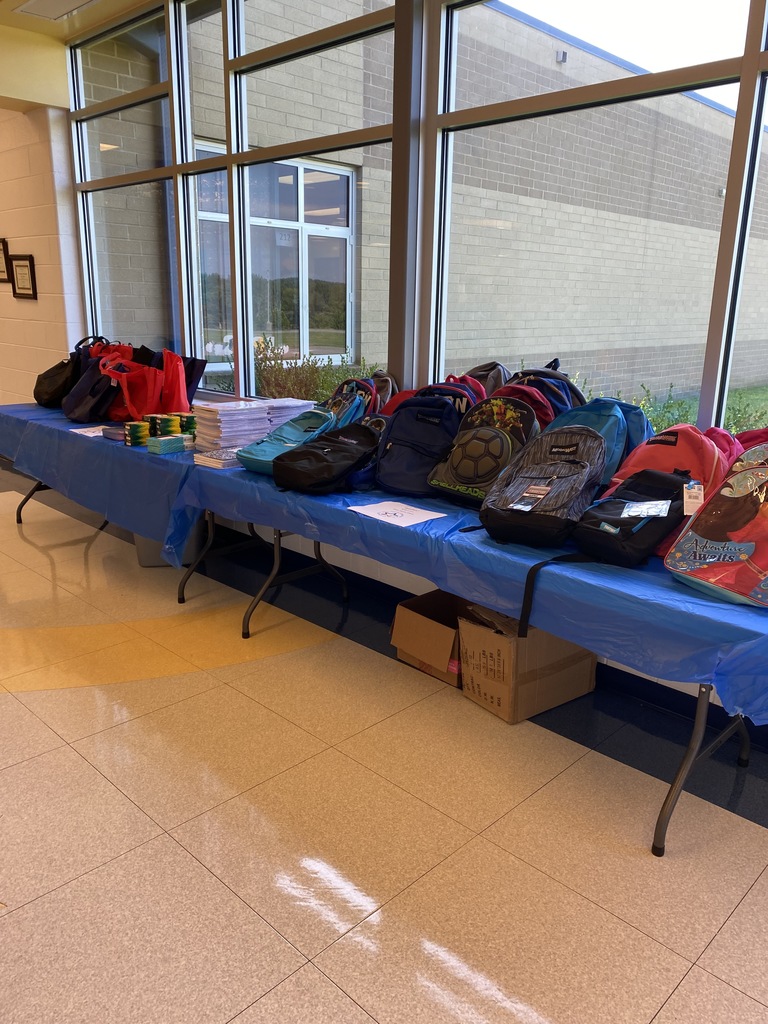 The West Taylor staff is eagerly waiting to see WTES students and families during the 1st annual "Sneak-a-Peek" tonight. We will see you between 4:00 - 6:00 PM. There are photo opportunities outside the school. Hope to see you soon!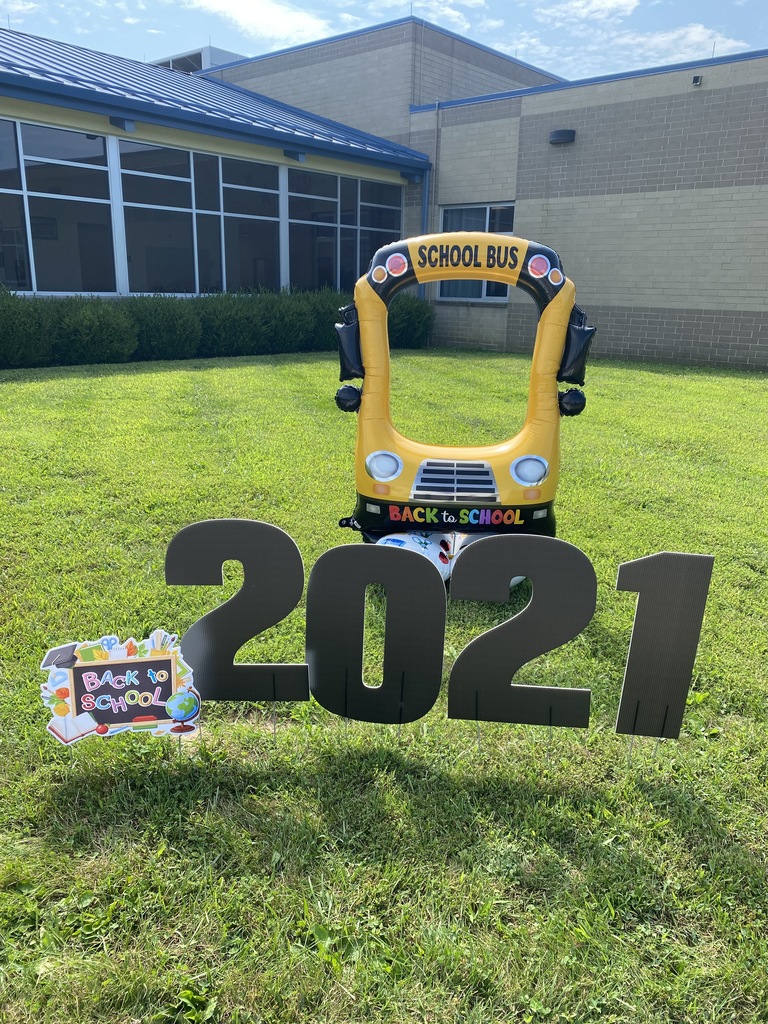 Taylor County Schools will welcome back students on August 30, 2021 with guidelines in place to offer five days of instruction. Check out the news article for further information.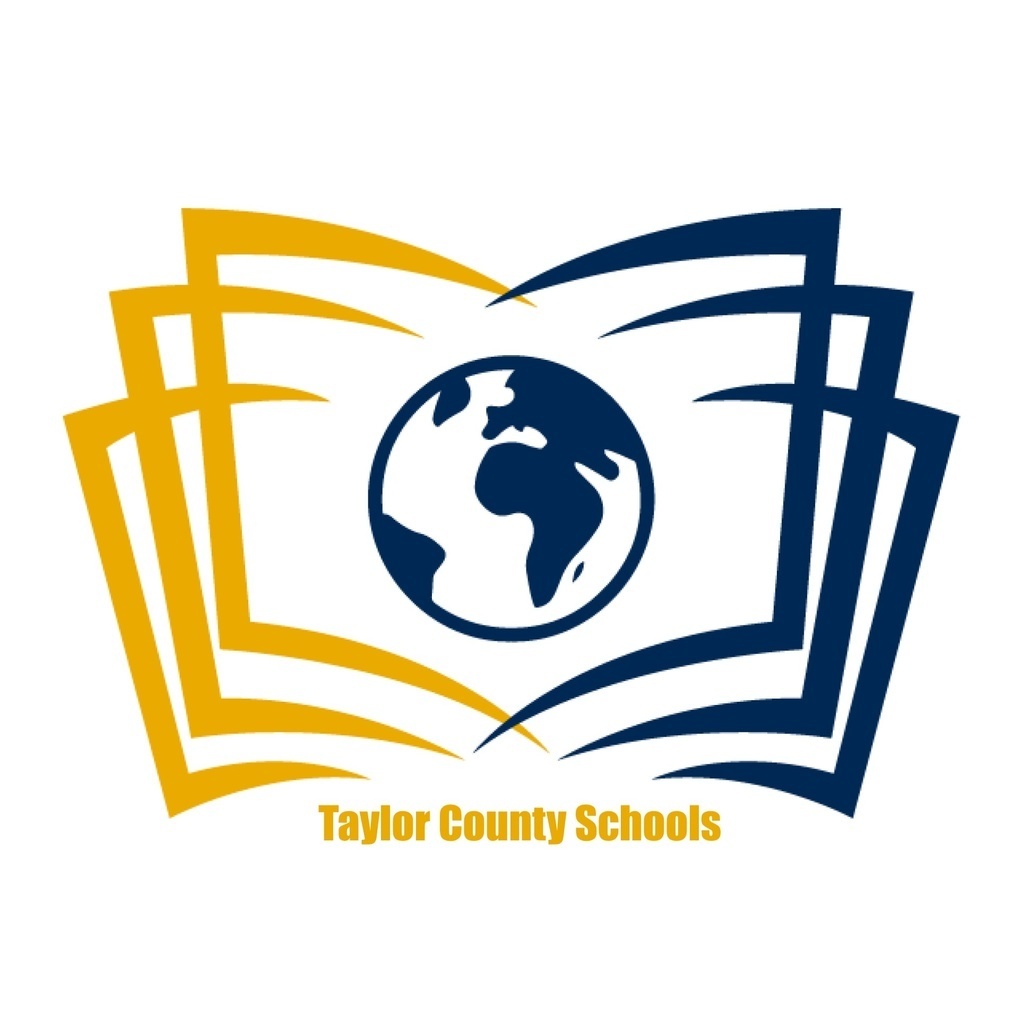 West Taylor's class lists will be posted after 12:00.
Don't forget to bring your Reading Challenge papers to school during the week of August 30th. If you lost them, please stop by the office to get a new set. Reading Challenge Reward day is September 17th.
Looking forward to seeing returning students and new students during West Taylor's "Sneak-a-Peek" night! Come see WTES, your room locations, and your teachers next Thursday, August 26th anytime between 4:00 & 6:00 P.M.

Central Office Caravan bringing the message of "Our Best Year!" to all of our schools on opening day! Sharing that it is our pleasure to offer our "menu" of services to support their needs kicks off a great start to a great year!!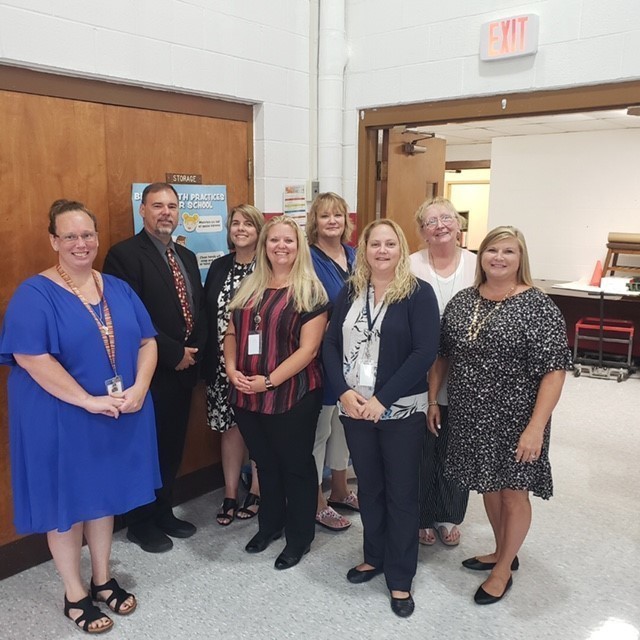 See the latest news article on Taylor County Health Departments days and times for COVID testing and vaccines. Together we can make the difference for our students safe return to school.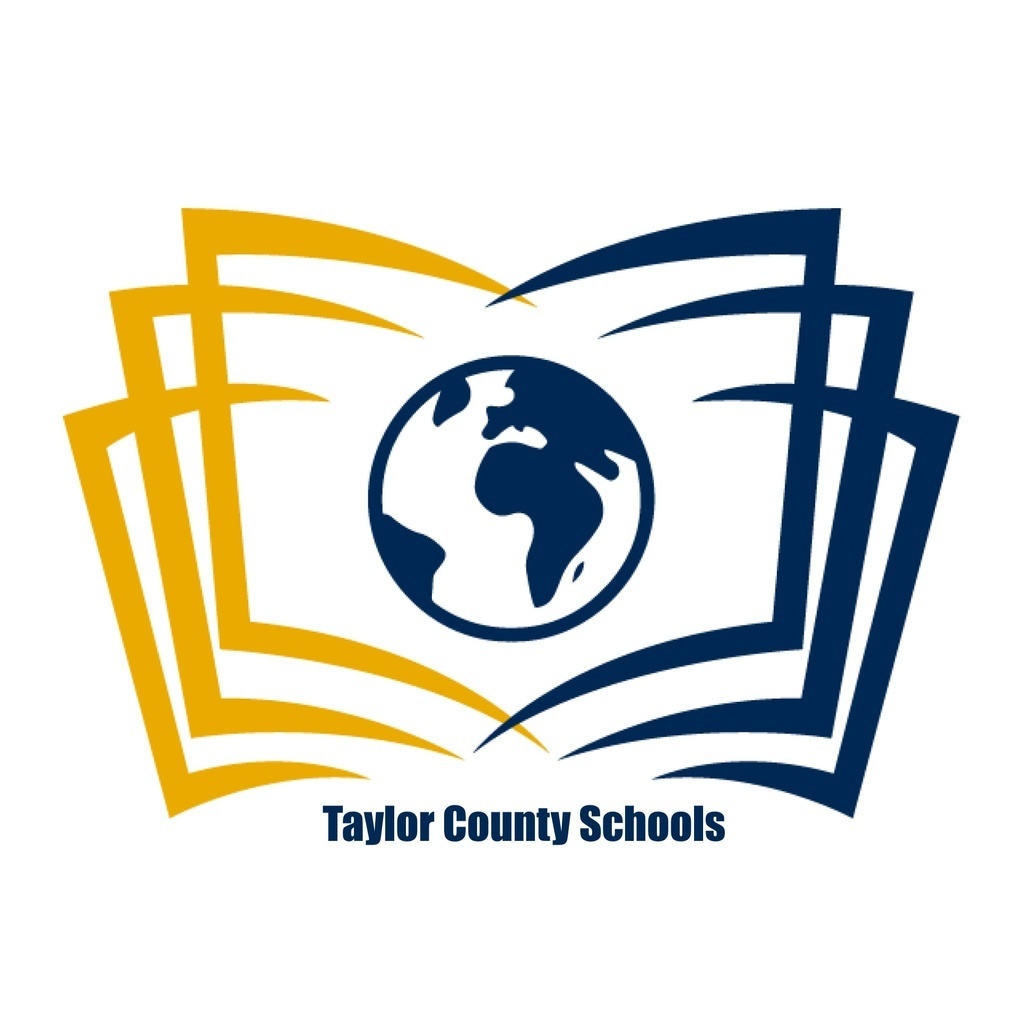 Looking forward to seeing West Taylor students and families on Thursday, Aug. 26th!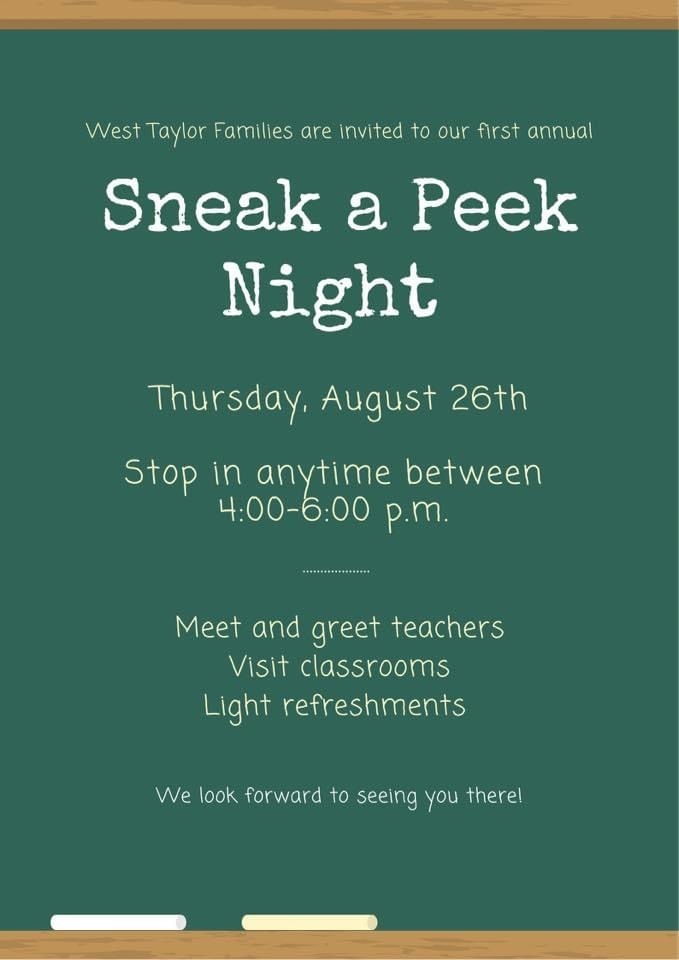 Be sure to check out the mitigation strategies Taylor County Schools will implement for the 2021-2022 school year. Together we will make this "Our Best Year."